SAVE THE DATE REGISTRATION BEGINS 10/12/18
Fiddling Frog 2019 February 22- 24, 2019 PASADENA, CA
A WEEKEND OF CONTRAS WITH the Free Raisins and Eloise & Company with callers Lisa Greenleaf and Bob Isaacs!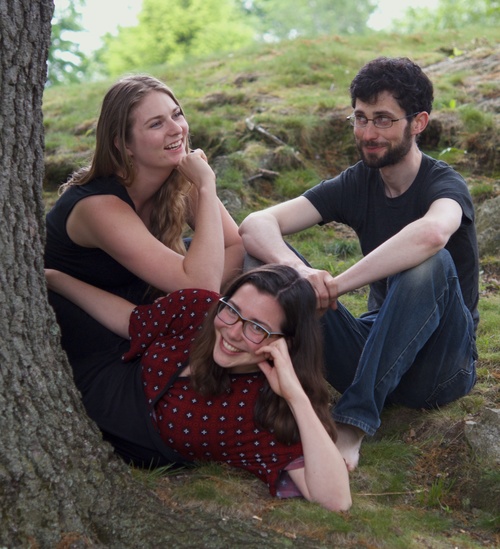 An energetic dance band from Boston, San Francisco, and Seattle, the Free Raisins fuse New England roots with a modern groove. Audrey Knuth, Amy Englesberg, and Jeff Kaufman promise a versatile mix of supremely danceable tunes—come out and get your two scoops worth!
PLUS,

ELOISE AND COMPANY - Eloise & Co. features the combined creative forces of two of the country's most sought-after dance musicians, Becky Tracy and Rachel Bell. These two, this time joined by guitarist Andrew VanNorstrand, crank out dance music with unbridled energy and soaring beauty. Their depth and versatility is evident not only in their dynamic playing but also in their rich and unique repertoire, ranging from exciting original compositions to rock-solid traditional tunes.
Calling by
Lisa Greenleaf is known for her calm, welcoming manner, clear, efficient walk-throughs and friendly style.
and
Bob Isaacs is a highly sought after contra caller, who has been calling and writing good dances for over 20 years.